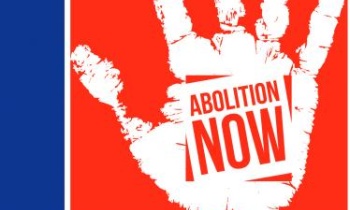 From 22-23 June, QUNO Geneva representatives attended the 6th World Congress against the Death Penalty, hosted in Oslo, Norway.
The Congress, convened by Ensemble contre la peine de mort (ECPM), is held every three years to bring together those working towards the abolition of the death penalty worldwide.
This year's Congress was attended by around 1300 participants from over 80 countries, including government ministers, parliamentarians, academics, lawyers and members of civil society.
On 23 June, QUNO organised a side event at the conference, drawing attention to the wider impacts of the death penalty on children of parents sentenced to death or executed.
Representative Laurel Townhead spoke on the panel at the event, along with Programme Assistant Daniel Cullen and Zaved Mahmood of the Office of the High Commissioner for Human Rights (OHCHR).
For more information on issues affecting children of parents sentenced to death or executed, and the international standards in this area, please see the below QUNO briefing paper prepared for the Congress.
Related Files
Related Areas of Work